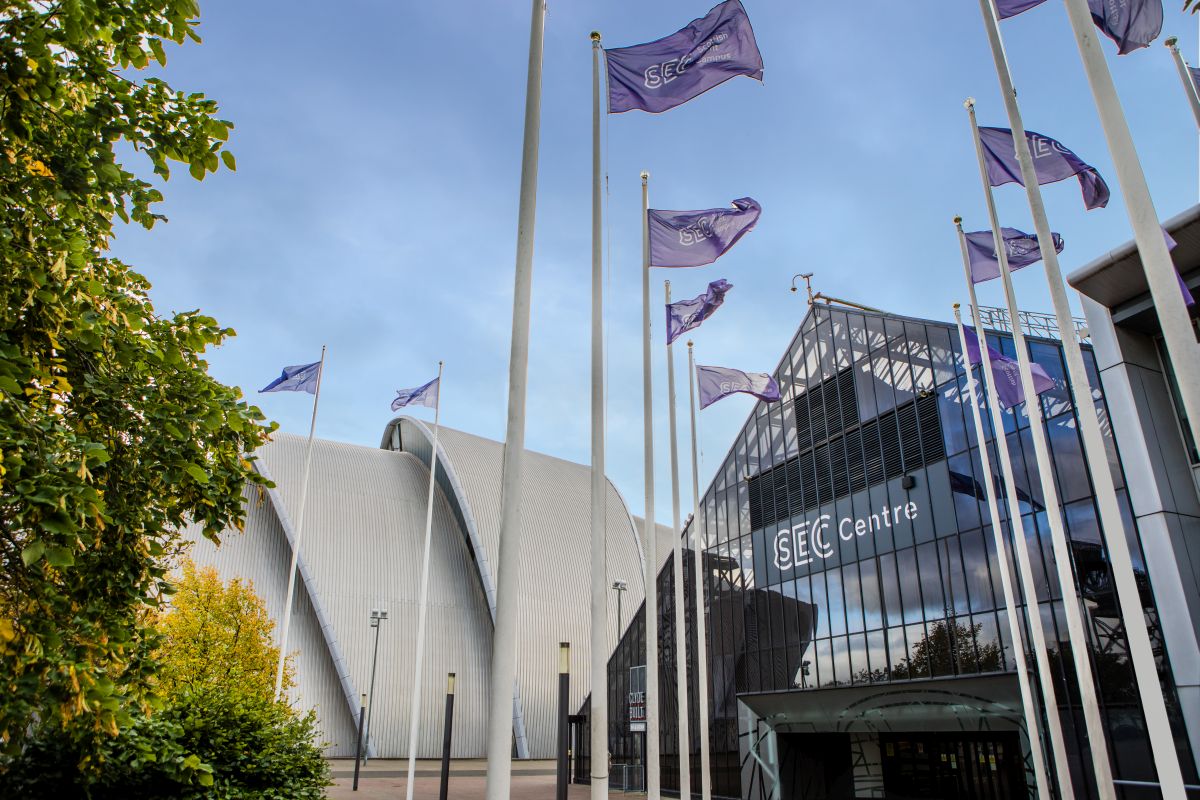 Official Congress Venue: Scottish Event Campus, Exhibition Way, Glasgow, G3 8YW, UK, sec.co.uk
Previously known as the Scottish Exhibition & Conference Centre (SECC), the Scottish Event Campus is the UK's largest integrated conference and exhibition centre. Situated in the heart of Glasgow, SEC offers the perfect combination of advanced technical facilities, professional service, proven experience and an unbeatable location.
The SEC has established an enviable reputation for hosting international conferences of all sizes, from 10-10,000 delegates with some specialist events at 25,000. The purpose-built SEC Armadillo, designed by award winning architects Foster and Partners, can accommodate 3000 delegates and is supported by 16 break-out rooms seating 30-300, with a second auditorium providing tiered and floor level seating for up to 624 delegates.
Technical facilities throughout the complex are of the highest standard. Sound, light and audio-visual systems are all computer-managed using fibre optic technology for professional and stress-free presentations. Data lines plus cabling for video conferencing and satellite links are in-built for minimum intrusion.
All of these facilities are directly linked to 22,355 m² (239,000 ft²) of exhibition space in the five halls, providing flexible space for concurrent exhibitions, banquets, concerts, large-scale events or additional meeting halls.
 The OVO Hydro is Scotland's new home of live entertainment.
Built on the site of the former Queen's Dock, The OVO Hydro is a truly iconic structure for hosting national and international music mega stars as well as global entertainment and sporting events, staging around 140 events a year.
The OVO Hydro can accommodate a wide range of concerts, conferences and events; the seats and staging can be reconfigured to provide a capacity of 12,000 (everyone seated) or up to 13,000 (standing in performance bowl).
With an audience of 1 million visitors each year, The OVO Hydro aims to be one of the top 5 busiest indoor music arenas in the world alongside such iconic venues as Madison Square Gardens and The O2 arena.